COMMERCIAL & INSTITUTIONAL
The Pacific Northwest has always prided itself on looking forward, finding new and innovative ways to make the ordinary extraordinary. Everywhere you look, from Portland's continually changing city skyline to the exciting contours of our institutional buildings, you can see this innovative spirit at work.
Tice Electric Company is proud to be a part of this forward-looking tradition. In projects as diverse as the World Forestry Center, the Port of Portland Parking Structure and the Meridian Park Medical Office Building, we've demonstrated our commitment to providing our customers with leading-edge products and services. Our Commercial and Institutional Division is constantly working to stay abreast of advances in technology, meeting each new challenge as an opportunity to do what we've never done before.
Relying on our strong track record and our years of experience, we are equipped to professionally handle and manage an incredibly wide range of commercial and institutional projects. From office and retail buildings to schools, churches, hospitals and libraries, we've brought a spirit of cooperation and leadership that has earned us the reputation of being one of the premier electrical contractors in the Northwest.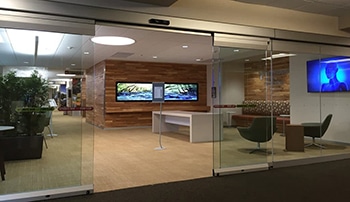 CONTACT TICE ELECTRIC COMPANY